Conversations with retailers and their suppliers that shine a light on the most positive aspects of retail. Get tips about competing in brick and mortar retail, resources for retail sales training, retail-specific marketing advice, ways to make your retail operations run more smoothly, and much more. New episodes release every week!
Episodes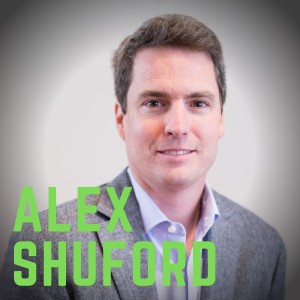 Friday Jan 03, 2020
Friday Jan 03, 2020
This episode is devoted to managing customer service expectations. Learn how to succeed with customers and create a last business on this episode of Tell Me Something Good About Retail. 
-----
Key Links
-----
Customers Teach Us Lessons
You just have to watch for the moments. 
Don't React in Anger 
Choosing to be compassionate towards an angry customer can deflect a bad situation.  
Put Yourself in the Consumer's Shoes 
Consumers spend time and money on products and services. 
-----
More details at: 
https://www.retaildoc.com/podcast/314alex-shuford-on-how-to-manage-expectations-when-it-comes-to-customer-service
Signup for our weekly newsletter here https://www.retaildoc.com/newsletter-signup-old 
Tell Me Something Good About Retail is a product of The Retail Doctor and is produced by Simpler Media Productions.