Conversations with retailers and their suppliers that shine a light on the most positive aspects of retail. Get tips about competing in brick and mortar retail, resources for retail sales training, retail-specific marketing advice, ways to make your retail operations run more smoothly, and much more. New episodes release every week!
Episodes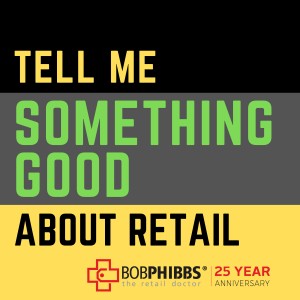 Thursday May 17, 2018
Thursday May 17, 2018
Deanna Renda, the Founder of Naples Soap Company to talk about how she started from humble beginnings as a nurse and trying to solve her child's skincare problem to building her network of 11 stores throughout Florida.