Conversations with retailers and their suppliers that shine a light on the most positive aspects of retail. Get tips about competing in brick and mortar retail, resources for retail sales training, retail-specific marketing advice, ways to make your retail operations run more smoothly, and much more. New episodes release every week!
Episodes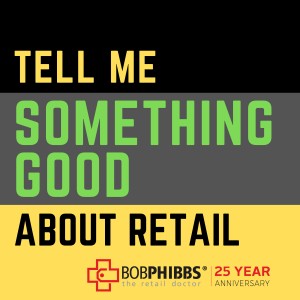 Wednesday May 23, 2018
Wednesday May 23, 2018
Brian Travilla, Regional & District Leader at PetCo shares how to have those uncomfortable conversations about attitude, what works to get employees to succeed and his trajectory from working at Montgomery Ward when he was in high school to being responsible for about 1000 associates. He joined me from his office in Chicago.