Conversations with retailers and their suppliers that shine a light on the most positive aspects of retail. Get tips about competing in brick and mortar retail, resources for retail sales training, retail-specific marketing advice, ways to make your retail operations run more smoothly, and much more. New episodes release every week!
Episodes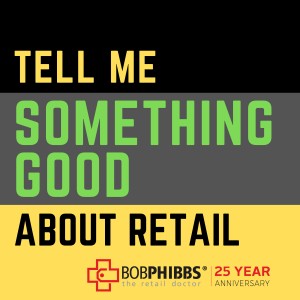 Saturday Mar 16, 2019
Saturday Mar 16, 2019
Bob Phibbs interviewed Greg Petro, CEO, First Insight at Shoptalk in Las Vegas. Greg talks about how his company helps entrepreneurs go to market quicker - especially with HENRYS -  as well as his early days in retail as a buyer, and how racing cars helps him focus.