Conversations with retailers and their suppliers that shine a light on the most positive aspects of retail. Get tips about competing in brick and mortar retail, resources for retail sales training, retail-specific marketing advice, ways to make your retail operations run more smoothly, and much more. New episodes release every week!
Episodes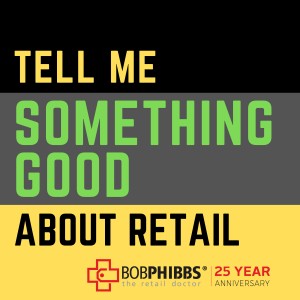 Wednesday Apr 24, 2019
Wednesday Apr 24, 2019
Bob Phibbs interviewed Chris Bossola with Need Supply while attending ShopTalk19. Chris talked about the new Millennial luxury customer he serves, their buying habits and starting up a new retail business.